Welcome to STPA 35 Society and the Sea Fall 1999
Classes are 8-9:20 on Tuesdays and Thursdays in Center 222. The course outline is given here.
Muir Environmental Corps meeting Oct. 13 on Seals
Some oceanographic websites:
Scripps Institution of Oceanography- SIO.

Woods Hole Oceanographic Institute.

The School of Oceanography Hawaii.

Fundamentals of oceanography website
Grades:
Note: Professor Michael Molitar will discuss laws of the sea on Tuesday, November 23 instead of the 18th as originally scheduled.
Schedule of term project talks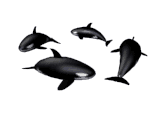 FINAL GRADES

Wetlands Conservation Lectures Nov. 11-Dec. 9, 1999 at SIO